Philips Zoom! Teeth Whitening
Tooth whitening lightens teeth and helps to remove stains and discoloration. Whitening is among the safest and most popular cosmetic dental procedures because it can greatly improve how your teeth look. 
Prior to whitening, it is important to have a dental check-up to ensure your teeth and gums are healthy and to confirm that whitening is a suitable option for you. Then Impressions are taken of your mouth and thin, clear custom made close fitting trays are given to you along with the whitening gel, to wear for a short time every day.
Whiten your teeth in the comfort of your own home, and at a time that's suites you.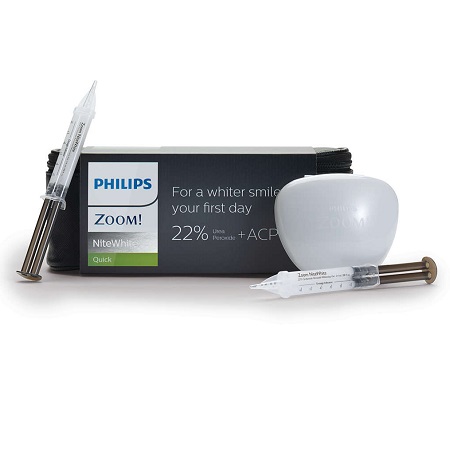 Our Philips Zoom! Whitening Kits Contain Following Items;
Custom Made Trays
3x Dual Barrelled Whitening Tubes
Zoom Tray Box
Philips Zoom Bag
Philips Zoom Shade Guide
Desensitising Tooth Paste
Tray Cleaning Brush
Written Instructions